I'm struggling for ideas for Week 85, so unless there's an extension, I'm out for 85, plus I was busy like crazy this past week and weekend. Visiting Oklahoma, seeing Clinton Anderson, and then spending today at the barn messing with the horses.

Suffice to say though, Week 84 had some STUNNING entries, and the one I voted for to win didn't. I just loved it.

Anyway, here's mine, in standard format, because that's what I do. :p

Week 84 consisted of an Image Challenge based on this image: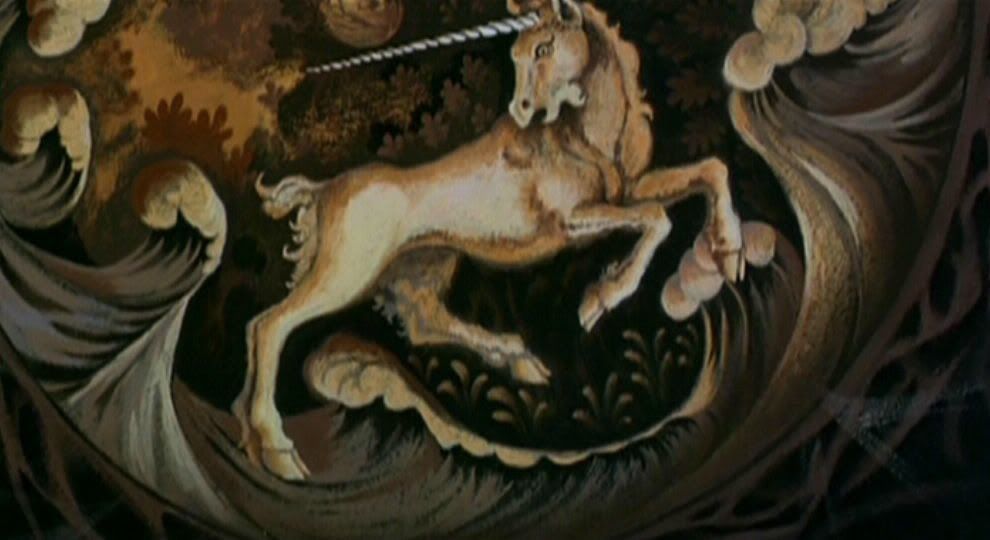 My entries for the Image Challenge:



First: 0 Second: 3 Third: 0
Total votes: 3 Weighted Score: 6




First: 0 Second: 1 Third: 2
Total votes: 3 Weighted Score: 4



First: 0 Second: 0 Third: 0
Total votes: 0 Weighted Score: 0
(in regards to this one, don't know why I was possessed to write "Young Love" as it makes NO sense at all...for some reason, it seemed like a good idea at the time..maybe some kind of allegory that young love can feel like a wave crashing over you? YEAHHHH that must be it...:p)

We also had a Theme Challenge with the theme being "Tired/Weary"

Here are my entries for the Theme Challenge:


Total Votes: 4



Total Votes: 2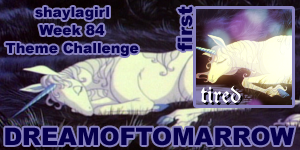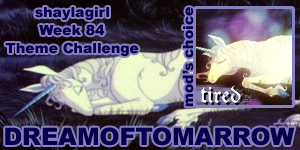 Knock me over with a feather, but I won both First for the Theme challenge as well as Mod's Choice! *is surprised*

For some reason, I figured that the "Weary" one would be more popular...I guess I'm still trying to figure this all out! I mean, when I vote even, I figure I'm voting on the winning icon, and rarely do I ever "pick" the winner. Perhaps I should stop voting for my own personal favorite(s), seems to jinx 'em ;)

I also had totally forgotten about this one, which was technically the first one I ever placed for, but, after going back, I remembered I didn't get to vote that week, so it didn't really "count".

But here's my banner! YAY!!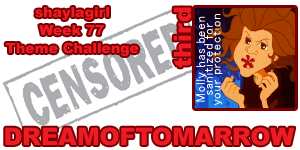 FUN!!!

And, now I'd better get scootin'. Stuff to get done! :)